The TrueGivers & Bloomerang Integration uses Single Sign-on (SSO). This allows you to access the integration with a click of a button. Clicking this button will grab multiple pieces of information to give you secure access to the app.
What is Single Sign-on?
According to Techopedia, Single sign-on (SSO) is an authentication process that allows a user to access an application with one set of login credentials.
Register and Log In with a Single Click
The integration is streamlined and easy to set up:
Activate the integration via the "Activate NCOA Processing" button located in your Bloomerang "My Organization" settings. This will automatically setup your integration
TrueGivers downloads your database and processes daily
TrueGivers synchronizes the results with your database automatically overnight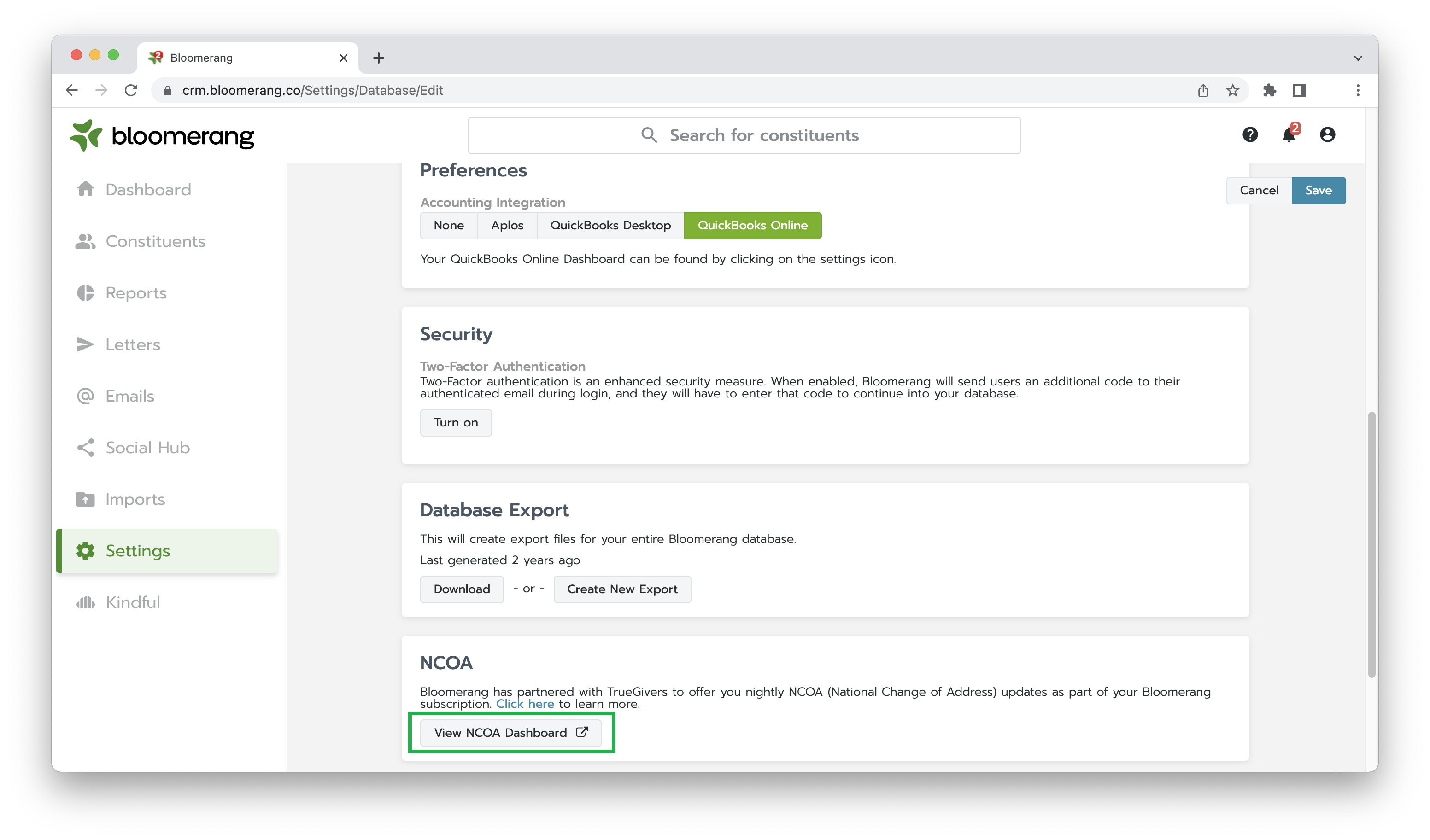 Read more about our process here.
You should only access TrueGivers via this button. Attempting to access TrueGivers via the log in button or registration form will not provide access to your account. Resetting your password will prevent this SSO link from working.
Already Reset your Password?
No worries! Just contact us. Our team is able to reset this link for you, allowing you to continue using the View NCOA Dashboard button accessible in your Bloomerang account.
Still having issues? Contact us!