New Features
These data stewardship features are operational across all integrations, including:
Profile
TrueGivers created a Profile! This provides a summary of individual and household data enhancement attributes (demographics) identified during update processing. You can access the Profile by clicking the button located at the top of your data stewardship dashboard.

The Profile helps you visualize your enhancement data, and it supports attribute analysis. Each attribute is accompanied by a set of graphs that plot the distribution of records that matched to the attribute values. If you refer to the example below, you'll see the distribution of values for the Market Value Range attribute. We also report the % of Missing Values, which corresponds to the number of null values returned for that attribute.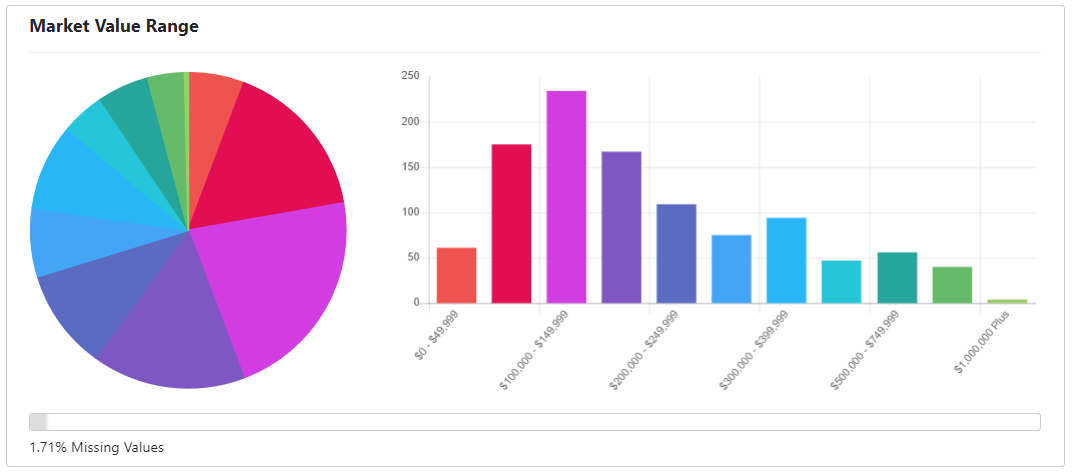 TrueGivers currently includes the following attributes on your Profile:
Age
Business Owner
Heritage
Home Owner
Income Decile
Market Value Range
Net Worth Decile
Religion
Improvements
Synchronize Summary Card Counts
TrueGivers improved how we count records in the Synchronize Summary cards