Where does TrueGivers' demographic data come from?
Most data append service providers use a single data source for the information they give you. TrueGivers is different.
TrueGivers sources data from many different suppliers
We curate each attribute by combining as many sources as possible. We use the best data available to provide the greatest coverage and the highest quality. This allows us to deliver high match rates and attributes with a narrow focus.
TrueGivers doesn't sell any Zip4 or other aggregated data
This means the data our users export is matched at the address, household, or individual level. You can trust that our output data is representative of your records. Instead of reporting aggregate data, we use that information in our quality control process, which is something we are very serious about.
Individual & Household Demographics should be used to tailor the donor experience
Segmentation helps you create tailored, memorable experiences for your donors that build relationships. They make donors feel welcome, and like you still need their help. Read more about segmentation and reporting here.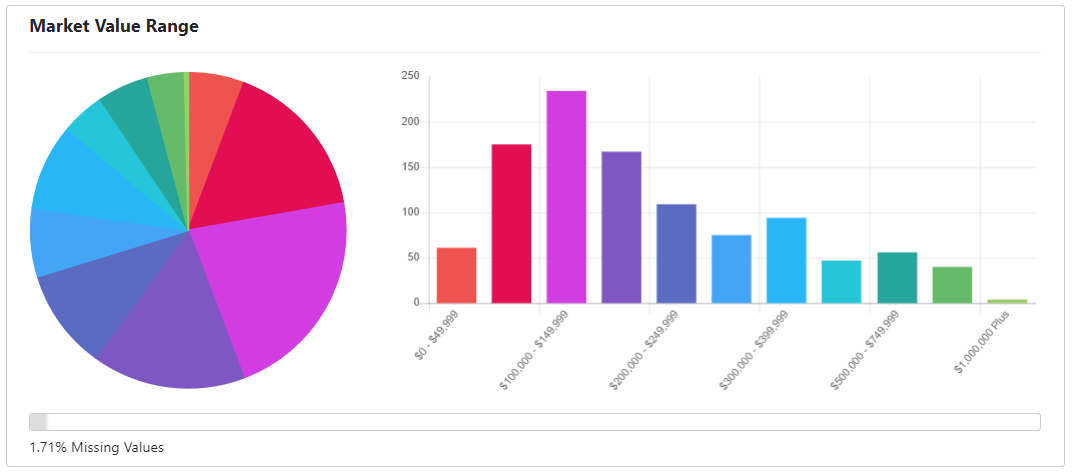 Frequently Asked Questions
What Individual & Household Enhancement data is available? 
Deceased Type
Deceased Date
Deceased Link
Birth Year
Business Owner
Home Owner
Net Worth Decile
Market Value Range
Income Decile
Religion
Heritage
Note: The Enhancement data available to you is dependent on your provider. If you are interested in one, please contact us at support@truegivers.com
How can we be sure the demographic data are accurate?
TrueGivers uses all available input contact data to perform the matching process. We source data from many different suppliers and attempt to curate each attribute by combining as many sources as possible. We then use the data to provide the greatest coverage and the highest quality, but we cannot guarantee accuracy since it is all third-party data.
Do you have stats on the most accurate Individual & Household Enhancement data?
We've heard from users that our most accurate data is birth month/year, market value, and deceased. Since data is matched at the address, household, or individual level (depending on the attribute) there are always cases where individuals in the household may be mismatched. If there are multiple persons in the same household with the same name, we cannot accurately match them without additional data like maiden name or name suffix.
What does it mean to match to a decile?
The data should be used for reporting and analysis and not for selection purposes at an individual level which is why we have created deciles ranges. This can then be used for segmentation, understanding the composition of your database as a whole, or identifying clusters of constituents for special treatment. We are also working on add-ons for RFM segmentation that will use the attributes to further enhance the reporting.
Do I have to synchronize the Individual & Household Enhancement data?
Nope, you have the option of not synchronizing the attributes you do not have high confidence in. After all, you know more about your constituents than any third party will ever know.
Remember, the Individual and Household data enhancements (demographics) data is best used to support segmentation and reporting. When the data is synchronized to your database, it's pushed into Custom Fields. These fields do not alter your existing data, and they make segmentation and reporting easier too.
Why did this donor not match to a specific Individual or Household Enhancement field?
Not all attributes may be matched to a record depending on the input data and the data available in the source. This may include records with too many matches, non-unique names, missing address or name details or other variations that make the confidence too low to pinpoint a match. We attempt to curate records that have potential errors, but the process takes time.
Do I have to synchronize these Custom Fields? 
Nope, TrueGivers does not require you to synchronize any of the custom fields. You should review which custom fields you would like to synchronize before your first synchronization. These can simply be unchecked in the blue synchronization box or in the integration settings page. This page is accessible via the cog button located on the top right of your dashboard.
Additionally, if your CRM requires you to create the custom fields on your own, meaning TrueGivers is unable to create these through the API, then you do not create them. We will not populate any fields that are not created.