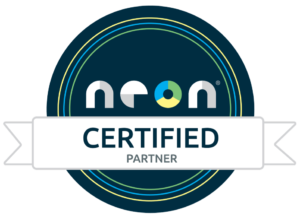 The Easiest Way to Keep Your CRM Data Clean & Up-to-date.
No more head-scratching mysteries, frustration, and wasted time in updating your database. Our team of technologists, product managers, and client services personnel are here to help, and we aim to deliver simple, clean, and effective solutions. All fully automated.
Why Integrate With TrueGivers?
At TrueGivers, we are guided by a simple principle: better data means better fundraising results. Traditionally for non-profits, "better data" has meant "expensive consultants and low transparency". This creates barriers for small, young, and growing non-profits alike.
We are here to break down those barriers.
Maximize Your Retention
The most successful fundraising organizations are the ones who retain existing donors (rather than the ones who are in a constant acquisition cycle). Our automated integration helps you maximize retention through a variety of data services. This integration sets you up for some easy retention wins.
Only send mail to mailable addresses. Moving to a new address is a big deal. No matter how much a donor loves your mission and impact, they are not very likely to proactively inform you that they have a new address. NCOA services provide new addresses after they relocate.
NCOA services provide new addresses after donors relocate, but the non-profit has to spend time and effort to get those changes.
TrueGivers does this for you automatically.
Get notified about deceased contacts in a timely manner. While it's always true that your donors have busy, full lives, it's especially important to be mindful of this in the weeks and months following someone's passing. Integration data gives fundraisers an opportunity to be sensitive, intentional, and proactive.
We provide automated updates on deceased donors to you each week so you can avoid embarrassment - and so you can reach out to the families with memorial and other giving opportunities.
TrueGivers does this for you automatically.
Use individual and household demographics to tailor the donor experience. Segmentation helps you create tailored, memorable experiences for your donors that build relationships. They make donors feel welcome, and like you still need their help.
Best of all, you don't have to search for data vendors and demographic information to append or profile your lists.
TrueGivers does this for you automatically.
Eliminate Manual Batch Updates
When your mail list contains accurate, mailable addresses more of your direct mail pieces make it to their intended recipient. This leads to less waste and a higher ratio of mail getting to the right person - which is exactly what you want when improving your delivery rates and retention. This helps move relationships forward.
The TrueGivers & NeonCRM integration automates data stewardship for non-profits like yours. That means that once you complete the simple, 5-minute setup process, you're done!
From then on we automatically and regularly update and synchronize the data for you. Your data is always ready to be put to work when you need it.
Data Stewardship While You Sleep
We scan your NeonCRM database nightly to check for new data you entered. This allows us to provide updates almost in real time. When you add new accounts or other data, we'll include that in our daily check to make sure you always have the most current, accurate data available.
We also re-process your entire database once a week to look for new changes in our data sources. This process allows us to deliver the most up-to-date data available in the market.
Are you an existing NeonCRM customer?
Register to start your integration between TrueGivers and NeonCRM, and keep your database updated automatically!
Not a NeonCRM User? Sign up today!
Request a Free Trial and Demonstration to try NeonCRM!